2018
A One Health Evaluation of the University of Copenhagen Research Centre for Control of Antibiotic Resistance
Anaïs Léger, Katharina D.C. Stärk, Jonathan Rushton and Liza R. Nielsen Front. Vet. Sci., 21 August 2018
Application of the NEOH Framework for Self-Evaluation of One Health Elements of a Case-Study on Obesity in European Dogs and Dog-Owners
Alberto Muñoz-Prieto, Liza R. Nielsen, Silvia Martinez-Subiela, Jovita Mazeikiene, Pia Lopez-Jornet, Sara Savić and Asta Tvarijonaviciute Front. Vet. Sci., 20 July 2018
Brucellosis Control in Malta and Serbia: A One Health Evaluation
Sandra C. Buttigieg, Sara Savic, Daniel Cauchi, Elaine Lautier, Massimo Canali and Maurizio Aragrande Front. Vet. Sci., 03 July 2018
One Health-ness Evaluation of Cysticercosis Surveillance Design in Portugal
Ana Gloria Fonseca, Jorge Torgal, Daniele de Meneghi, Sarah Gabriël, Ana Cláudia Coelho and Manuela Vilhena  Front. Public Health, 13 March 2018
A One Health evaluation of the Southern African Centre for Infectious Disease Surveillance
Marie Hanin, Kevin Queenan, Sara Savic, Esron Karimuribo, Simon Rodrigo Ruegg, Barbara Haesler Front. Vet. Sci., 16 March 2018
A Systems Approach to Evaluate One Health Initiatives
Simon Rodrigo Rüegg, Liza Rosenbaum Nielsen, Sandra C. Buttigieg, Mijalche Santa, Maurizio Aragrande, Massimo Canali, Timothy Ehlinger, Ilias Chantziaras, Elena Boriani, Miroslav Radeski, Kevin Queenan, Mieghan Bruce, Barbara Haesler. Front. Vet. Sci., 09 March 2018
Knowledge integration in One Health policy formulation, implementation and evaluation
Martin Hitziger, Roberto Esposito, Massimo Canali, Maurizio Aragrande, Barbara Häsler & Simon R Rüegg. Bull World Health Organ 2018;96:211-218
Positioning Animal Welfare in the One Health Concept through Evaluation of an Animal Welfare Center in Skopje, Macedonia
Radeski, M., O'Shea, H., De Meneghi, D., & Ilieski, V. (2018).  Frontiers in Veterinary Science . doi.org/10.3389/fvets.2017.00238
---
2017
The need for European OneHealth/EcoHealth networks
Hans Keune, Lucette Flandroy, Séverine Thys, Nick De Regge, Marcella Mori, Nicolas Antoine-Moussiaux, Maarten P.M. Vanhove, Javiera Rebolledo, Steven Van Gucht, Isra Deblauwe, Wim Hiemstra, Barbara Häsler, Aurélie Binot, Sara Savic, Simon R. Ruegg, Sjerp De Vries, Julie Garnier andThierry van den Berg Archives of Public HealthThe official journal of the Belgian Public Health Association201775:64
The Degree of One Health Implementation in the West Nile Virus Integrated Surveillance in Northern Italy, 2016
Giulia Paternoster, Laura Tomassone, Marco Tamba, Mario Chiari, , Mauro Piazzi, Anna R. Favretto, Giacomo Balduzzi, Alessandra Pautasso and Barbara R. Vogler Front. Public Health, 05 September 2017
A blueprint to evaluate One Health

Simon R. Rüegg, Barry J. McMahon, Barbara Haesler, Roberto Esposito, Liza Rosenbaum Nielsen, Chinwe Ifejika Speranza, Timothy Ehlinger, Marisa Peyre, Maurizio Aragrande, Jakob Zinsstag, Philip Davies, Andrei Daniel Mihalca, Sandra C. Buttigieg, Jonathan Rushton, Luis Pedro Carmo, Daniele De Meneghi, Massimo Canali, Maria E. Filippitzi, Flavie Luce Goutard, Vlatko Ilieski, Dragan Milicevic, Helen O'Shea, Miroslav Radeski, Richard Kock, Anthony Staines, Ann Lindberg.
Front. Public Health 5:20.
doi: 10.3389/fpubh.2017.00020
Roadmap to a One Health agenda 2030
Queenan, K., Garnier, J., Nielsen, L.R., Buttigieg, S., Meneghi, D. de, Holmberg, M., Zinsstag, J., Ruegg, S., Hasler, B., Kock, R.
CAB Reviews 2017, 12 014 1-17
doi: 10.1079/PAVSNNR201712014
Expectations for a new WHO Director General: health in a rapidly changing environment.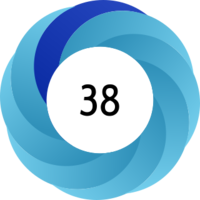 Simon R Rüegg, Catherine Machalaba,Barry J McMahon, Barbara Häsler, Kaylee Myhre Errecaborde, Katharine Pelican, Richard Kock
Volume 1, No. 2, e44–e45, May 2017
DOI: http://dx.doi.org/10.1016/S2542-5196(17)30022-0
---
2016
Experiences of international networks for collaborative education and research using the One Health approach.
D de Meneghi, K de Balogh, M Vilhena. Italian Journal of Tropical Medicine and Global Health
Vol 1, 2016, p 33-39
Occurrence of Borrelia burgdorferi Sensu Lato in Ixodes ricinus Ticks with First Identification of Borrelia
miyamotoi in Vojvodina, Serbia.
A Potkonjak,, G Kleinerman, R Gutierrez,S Savic,V Vracar, Y Nachum-Biala,A Jurisic, A Rojas, A Petrovic, I Ivanovic, S Harrus, G Baneth.
Vector-borne and zoonotic diseases
Volume 16, Number 10, 2016
---
2015
Policy evaluation: a One Health approach.
M Aragrande, M Canali, M Bouwknegt, L Cornelsen.
The European Journal of Public Health, 25 (suppl 3), Oxford University Press, 2015, p. 96
The Network for Evaluation of One Health: evidence-based added value of One Health. Letter to the Editor.

E Haxton, S Sinigoj, A Riviere-Cinnamond. Infection Ecology and Epidemiology, Vol 5, 2015, 28164, doi.org/10.3402/iee.v5.28164